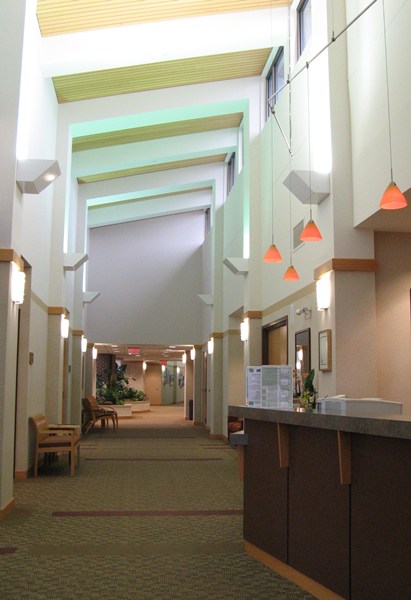 Hours
Monday – Friday: 8:30am to 4pm
Phone Number:
Location:
375 Elm Street
Deerfield, IL 60015
Located at 375 Elm Street, this beautiful Deerfield Center is home to a membership base of well over 700 active senior adults.
Featuring a wide array of classes, events and excursions, members can select from a wide variety of programming offered throughout the week, on evenings and larger special events on weekends!
For area residents, the Patty Turner Center offers a rental program specifically designed for those interested in planning a family event, conducting a private business meeting or even hosting a private cooking party!
Of benefit to the community, the Patty Turner Center offers a complete menu of social service programs including monthly support group meetings, resource assistance and a medical lending closet.
Rentals
This beautiful building has several rooms available to rent. Please call David Shamrock (847-940-4010) for information or reservations.
Application for rental use of individual rooms will be accepted no earlier than ninety days prior to the proposed rental date and no later than seven working days prior to the proposed date. Applications must be made on a rental agreement form provided by the park district and signed by the adult assuming responsibility for the rental group. This person must be present at all times during the rental period. This person to whom the permit is issued shall designate admittance and assume responsibility and liability for all persons in attendance. The renter also assumes responsibility for any damage to the building or equipment resulting from the rental.
All rental fees and security/damage deposits are due in full at the time of the booking. The reservation is not confirmed until the payment has been processed and the appropriate park district representative has approved the rental agreement.