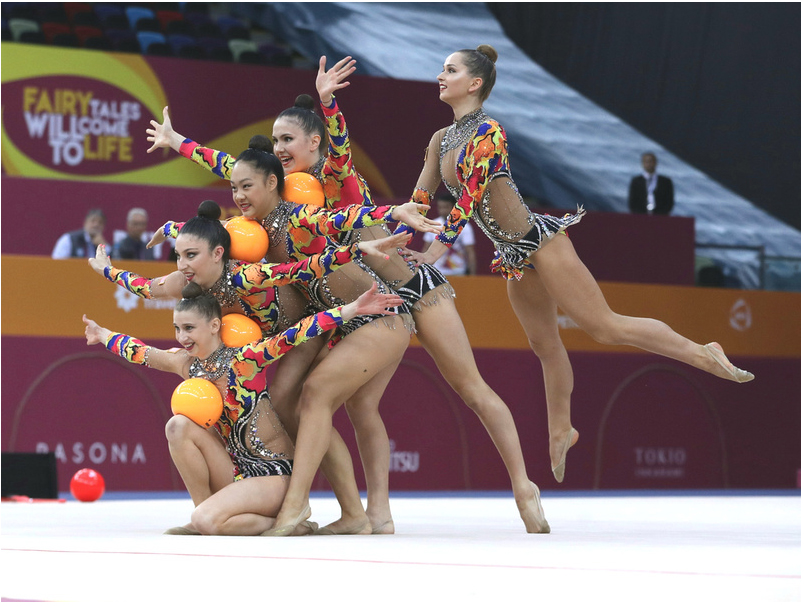 Awarded Illinois Association of Park District's Best of Best Partnership Award in 2020!
North Shore Rhythmic Gymnastics is a world-renowned Olympic program, that trains up to 170 athletes year-round. The NSRGC utilizes a 7,000 square foot training space at Sachs Recreation Center, outfitted with permanent competition-grade flooring.
The NSRGC is home to USA Olympic Team athletes and USA National Team athletes. Team members spend a tremendous amount of time at the facility practicing and perfecting routines for worldwide performances. During the last 12 years of this partnership, NSRGC athletes have qualified for three Olympics and look forward to qualifying for future Olympic competitions. The rhythmic gymnasts that are trained in Deerfield are elite, holding the title as one of the Top 10 Rhythmic Gymnastics Programs in the world.
North Shore Rhythmic Gymnastics' mission is to support all athletes in their gymnastic pursuits, from reaching personal potential to achieving competitive excellence, while fostering confidence and well-being.
North Shore Rhythmic Gymnastics Center provides the Deerfield Park District with:
Specialized rhythmic gymnastics programming for ages 4 and up for 150-170 students.
Themed birthday parties introducing local families to the unique program.
Community event participation showcasing U.S. Olympic Athletes.
Annual state and regional competitions providing regional exposure.
The Chicago Sky is an American professional basketball team based in Chicago, playing in the Eastern Conference of the Women's National Basketball Association. Sachs Recreation Center has been the practice facility of the Chicago Sky for over ten years.
We celebrate the Chicago Sky and their first WNBA Championship win on October 17, 2021, against the Phoenix Mercury! Learn more at sky.wnba.com
Awarded Illinois Association of Park District's Best of Best Partnership Award in 2018!
The unique partnership between the WNBA Chicago Sky and the Deerfield Park District began in 2011 when a portion of the Sachs Recreation Center became the Sky's practice facility.
This relationship has created numerous benefits for the park district and the Deerfield community. Attendance by Chicago Sky Representatives promotes healthy and active lifestyles at Park District events such as Halloween Hoopla, Healthy Lifestyle Expo and Walk, Ride & Roll. Chicago Sky Representatives have provided public speaking and specialty workshop opportunities, media exposure and athletic inspiration for residents and program participants.
Having the Chicago Sky as part of our DPD community allows for the facilitation of multiple platforms to showcase positive community role models and leaders.
Partnership Examples:
Chicago Sky Trainer educating Girls' Sports Camp
Small Business Growth Workshop
Team Meet and Greets
Coach addressing Senior Center Men's Club
Media Day with reporters
Game Arena sign with DPD logo
SRC advertisement in Chicago Sky Game Program
300 Summer Campers attend Chicago Sky Games each summer
Discounted ticket program for Deerfield Park District residents
Donation of game tickets for SRC members, fundraising and community events
Sky Cares Charitable Initiatives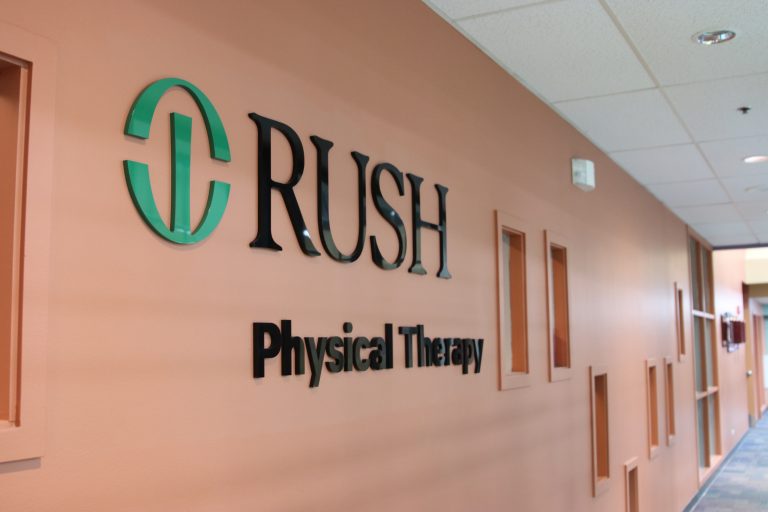 RUSH Physical Therapy is very excited to open its newest location in 2021 within the Sachs Recreation Center. They have highly trained clinicians that are devoted to achieving each patient's goals and ultimately improving their quality of life.
Some of their specialties are:
Manual Therapy – Soft Tissue Mobilization
Trigger Point Dry Needling
Cupping
Pre & Post-Surgical Care
Workman's Compensation
Work Conditioning/FCE, Aquatic Therapy
Pneumatic Compression
Blood Flow Restriction Therapy
Video Analyses
TMJ Treatment
Balance & Fall Prevention
Recovery & Reconditioning Program
Sports Medicine
Concussion Management and more.
The RUSH Physical Therapy Clinic is on the west end of the building across from the swimming pool.
Current hours of operation are Mondays and Wednesdays (3-7pm) and Fridays (7-10am). Please stop in or call to make an appointment at 224-285-1004. www.rushpt.com