Halloween Hoopla returns to Jewett Park Community Center, on Friday, October 25 and Saturday, October 26 with new activities, including an inflatable haunted house and hayride on Friday evening along with great giveaways.
Skip the line for Saturday's Hoopla by purchasing your admission wristbands ahead of time! Wristbands are on sale beginning October 1 at Jewett Park Community Center.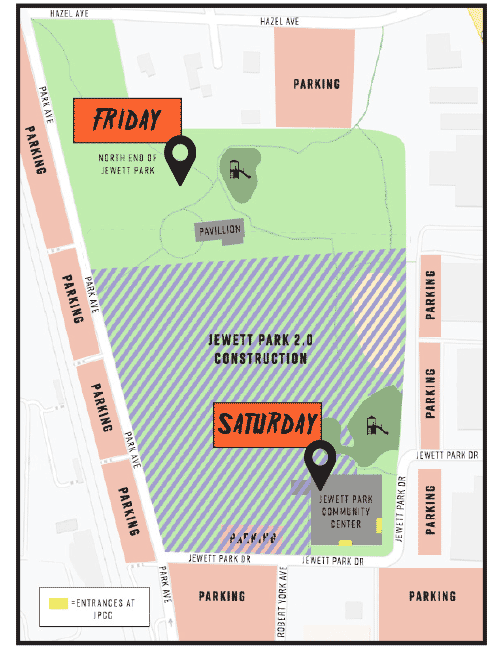 Friday, October 25 from 7–9 PM
North end of Jewett park
Cost: Free for all
Disc Jockey
Inflatable Haunted House
Gaga Pit
Hayride
Pumpkin Patch & Pumpkin Decorating
Scarecrow Building
Pumpkin carving performance by the "Pumpkin Butcher"
Donuts and Apple Cider
SATURDAY, October 26 from 3 – 6 PM
Jewett park community Center
In order to keep Halloween Hoopla safe, no strollers will be allowed inside Jewett Park Community Center on Saturday, October 26.
Cost: $5 per child ages 2+
Costumed Characters
Games with prizes
Balloon twisters
Hayride
Craft Room
Temporary Airbrush Tattoos
The Bubble Guy
Tree House
Food for Sale
This event is sponsored by: